Nestled between its well-known neighbours of Dorset, Devon and Wiltshire, a sunlit Somerset is the ideal place to spend your spring and summer holidays
Somerset is also a place of deep myth and legend; even today you are as likely to see pagans celebrating the turn of the seasons as you are Christian pilgrims trudging the top of Glastonbury Tor. Take your pick from our selection of what to see and do in Somerset, but don't miss the full feature to discover more about the county's curious traditions, famous festivals and fabulous cider making heritage.

The North Somerset village of Stanton Drew is home to a collection of ancient standing stones that, thousands of years after they were installed, still have a formidable power that both humbles and inspires.
This thriving market town has a wonderful collection of highly individual shops located in the St Catherine's area. The steep cobbled streets contain artists' workshops, retro-clothing stores and quirky coffee shops.
Farmhouse cider never tasted better than at Watchfield-based Rich's, which has been in operation for 50 years. See how cider is made, then head to the restaurant to match your order with a glass or two of 'West Country Wine'.
The unassuming seaside town of Clevedon includes the only fully intact, Grade 1 listed pier in the UK. It's an architectural beauty, and the views from it over the Bristol Channel at sunset are stunning.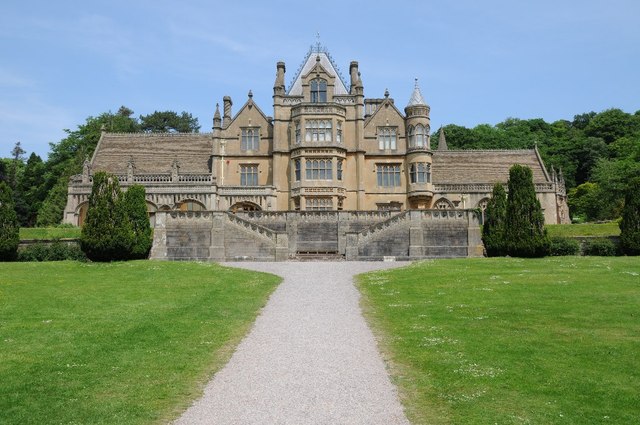 If you visit just one Somerset stately home, make sure it's this. For years, the eccentric owner of Tyntesfield hoarded years' worth of family items and kept visitors away. When he died, the National Trust purchased the house and that collection – everything from tea towels to family portraits – is now on display.
This ancient well, close to Glastonbury town, is a place of deep tranquillity, peace and inspiration. Its surrounding gardens host gatherings of all persuasions and it is a very welcoming and inclusive place.
Fleet Air Arm Museum, Yeovilton

The Fleet Air Arm has played a vital role in Britain's defence strategy since its inception in 1924. This museum houses Europe's largest naval aviation collection, including helicopters and fixed-wing aircraft. There is also the dubious thrill of seeing a nuclear weapon close up.

These two reservoirs are a magnet for bird-spotters and also offer some of the best trout fishing in the UK. There are walking paths around Chew Lake and in the summer Blagdon Pumping Station opens its doors to show off its splendid Victorian beam engine.

The UK is full of inland waterways and Somerset is no exception. Take a boat trip along the Bridgwater and Taunton Canal from this visitor centre, followed by a traditional South West cream tea.