Summer bank holidays can go either way – glorious sun or endless showers – but with these wonderful events, you're sure to have great time whatever the weather.
August Bank holiday has traditionally been a time for the family, piling into the car and make off for the beach or top attraction for fun, sunny days ripe for creating wonderful memories and nostalgia.
We're certainly not short on fabulous ways to explore the country's history and traditions so, rain or shine, you'll be able to enjoy a fabulous day out. We've rounded up the best events this August bank holiday, so you can be sure to make some life-long memories.
Visit Wrest Park and immerse yourself in the fantastic music performed in the scenic gardens. With Quintet of 6 performing on the Sunday and the FB Pocket Orchestra on the Monday, there's sure to be some splendid music on offer. Bring a picnic and be taken back in time by the music in Wrest Park's stunning grounds.
Sunday 26 August to Monday 27 August.
Join chefs and fellow food lovers for a lovely weekend of good food, drink and music at South Park, Oxford. With a star-studded line up of top chefs attending from MasterChef 2018 Winner, Kenny Tutt, to Great British Bakeoff 2017 Winner, Sophie Faldon, to some top local chefs such as Paul Bell and Chris Bentham, the Oxford Foodies Festival is set to be one of the stand-out food festivals of the year.
Saturday 25 August to Monday 27 August.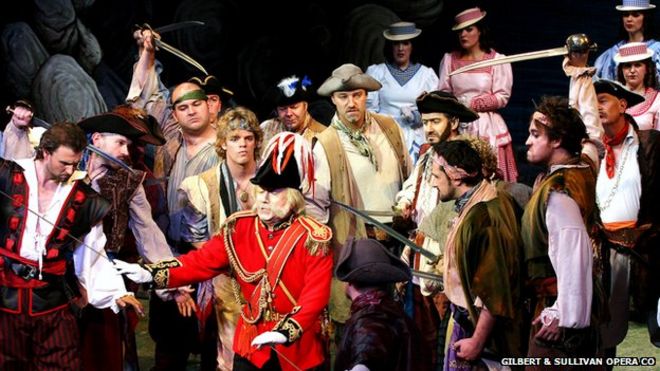 The International Gilbert & Sullivan Opera Company returns for another exciting festival with a series of fantastic performances taking place around Harrogate. Over the bank holiday weekend, Trial by Jury & The Sorcerer, HMS Pinafore, Iolanthe, Ruddigore and The Pirates of Penzance are all on show making for a weekend of quality productions.
Saturday 25 August- Monday 27 August 
The annual Cornish celebration of the sea, fishing and seafood returns in the form of the 26th Newlyn Fish Festival. Satisfy your appetite with the freshest seafood around while enjoying great cooking demos from the likes of local fish hero Ben Tunnicliffe and live children's entertainment from local theatre company Squashbox Theatre. The popular fish auction rounds off the day's proceedings in aid of Fisherman's Mission.
Sunday 26 August.
Visit Hatchlands Park over the bank holiday weekend and enjoy the magnificent gardens and all of the events on offer. With live music, pony rides and archery lessons, Hatchlands Park offers a fun yet tranquil getaway for your bank holiday weekend.
Saturday 25 August to Sunday 26 August.
Summer events are themed around the spice trade – source of rumours, foundation of historic wealth and the starting point for great adventures. Visitors will be ferried around the gardens in rickshaw-inspired contraptions to discover why saffron is the most expensive spice in the world and how turmeric is used to dye ceremonial robes. Spiced delicacies will also be available from street food vans, a pop-up bread kitchen and in the garden's Orangery and Pavilion restaurants.
Until 6 September
The castle is set to resonate with the sounds of medieval life, with a huge array of interactive entertainment at this annual history extravaganza. With jesters and puppeteers, hands-on falconry demonstrations, hog roasts and have-a-go archery, visitors will be transported back in time to the period in which the magnificent castle was built. Events will culminate in a bloody battle re-enactment, as the bravest medieval knights of the land collide in a dramatic bid for victory.
Friday 24 August- Sunday 26 August
Head over to Wimbledon Park and spend your bank holiday weekend with some fantastic food, drink and entertainment. With a huge range of good food and sampling opportunities on offer, this year's Wimbledon Park Food Festival is set to be bigger and better than ever. What's more, there'll be plenty of things to keep the children occupied with a pop-up petting farm, face painting and an impressive Kids Zone, so you can properly enjoy the food festival knowing that there's plenty to keep the kids busy.
Saturday 25 August to Monday 27 August. 
9. Family fun at Gibside
Visit this magnificent 18th Century Park with the family on Sunday 26 August and enjoy the fun activities on offer. With everything from exciting events such as frisbee golf, den-making and face-painting to more peaceful ones such as scenic walks and great picnic spots, a bank holiday weekend over at Gibside's Georgian gardens promises to be enjoyable for the whole family.
Sunday 26 August
10. Travel back in time at Arundel Castle, Sussex
From the time of Roman gladiators, through the Norman era, the medieval period and lives of the Victorians, to modern-day Sussex, Arundel Castle is charting 2,000 years of Sussex history over the course of a three-day family-friendly event. Its History in Action weekend promises performances from a number of periods, with Roman gladiators, Saxons and 15th Century knights all on show. There will be crafts, costumes and combat at the stately home and gardens across the weekend, and at the end of the day, military representatives of each era will do battle to be crowned "the last period standing".
Saturday 25 August to Monday 27 August. 
Download BRITAIN Magazine to your mobile today
No mobile device? Purchase directly on Zinio for your desktop!